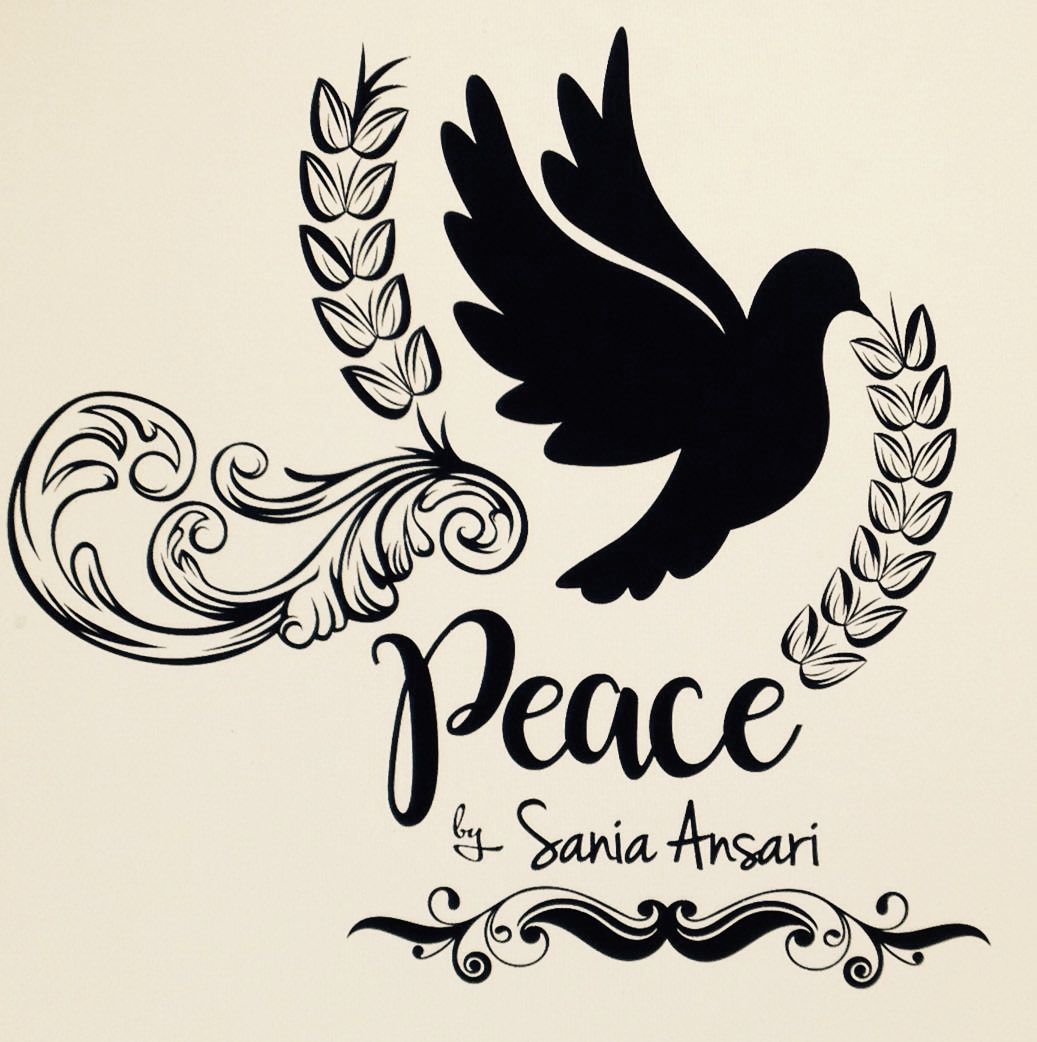 Peace by Sania Ansari
By H.E. Ms Sania A. Ansari designed
Peace by Sania Ansari
"Peace by Sania Ansari" brand was curated with an idea to promote peace through different campaigns.
The first campaign will be launched with an initiative to spread affection and cherish bonds between people. It's called, "Make Friends" which will encourage friendships and promote peace at the same time. Under this the campaign, white printed T-shirts will be introduced, with a friendship slogan written on them. The quotation will invigorate the sensation of love and togetherness.
White color has always been used to promote peace, humanity, and friendship. The campaign aims to promote peace and friendship among people. For this reason, white color is specially used for this Make Friends campaign. For instance, a T-shirt says; "Work Together, Stay Humble, Make Friends". This motivates the idea of working together and staying kind to each other. Another T-shirt represents the idea of respecting others by saying; "Offer Respect, Receive Respect, Make Friends"
Not only clothing line, but H.E. Ms. Sania A. Ansari also has a category for accessories in her list. Under this category, the concept of peace will be promoted through handbags.
The bird logo works as a token to nurture the concept of peace and friendship among the people. For this reason, a bird holding an olive branch in beak is printed on the front flap of the bag. The core purpose of this campaign is to intensify the relationship between humans and declutter hate out of hearts. The root cause of this campaign is to strengthen and encourage friendship among beings. In a world full of hatred; we tend to spread positivity and a message of peace in mankind.
Stay Tuned for the launch of our first campaign.